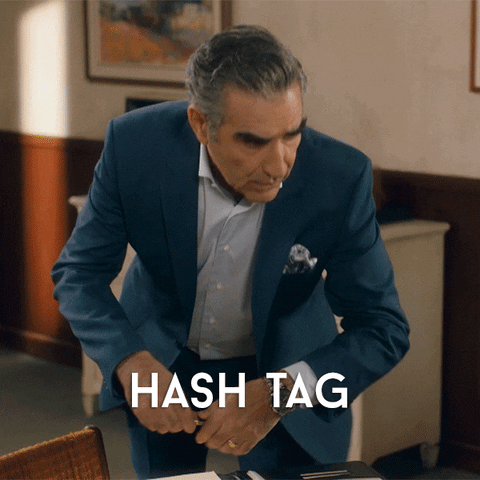 Are you struggling to create a hashtag strategy for your social media marketing? Look no further! Hashtags are a critical component of your social media plan and can help increase discoverability and categorize your content themes. In today's rapidly changing social media landscape, a strong hashtag strategy is a must-have weapon in your business arsenal.
But where do you start? It's essential to conduct research and document your hashtags. Start by brainstorming keywords that your target audience is searching for. Research those keywords on your social media channels to see how much usage and followers each hashtag has. Don't forget to document your hashtags to avoid confusion across different platforms.
It's crucial to find the right balance when it comes to the number of hashtags to use. Less is more on Instagram, where you should aim for  3-5 well-placed hashtags, while LinkedIn allows up to 30 hashtags if they are relevant to your content. On Facebook, try using 5-7 hashtags, and on Twitter, two hashtags per tweet is just right.
Remember, hashtags are good, and a robust hashtag strategy is even better. It's an ongoing process that requires consistent tweaking and review to maximize your reach and effectiveness. Don't use hashtags just for the sake of it; instead, apply new ones and gauge their impact regularly. Follow
these
steps, and you'll be well on your way to creating a killer hashtag strategy!
1. Brainstorm your keywords
Start with a brainstorm, remembering that hashtags are basically keywords. The best way to search for keywords is to pretend that you are the customer. Step into their shoes. What are they searching for? What would you type into Google to find what you need? Jot down those keywords that come to mind or try it out in Google and see what else comes up in Google's auto-fill.
2. Research, Research, Research
Once you have a starter list of keywords, start searching for them on your social media channels to see how many followers and/or how much usage each hashtag has. (Pro tip: You can click into the posts using those hashtags and see what other hashtags those posters use for similar posts.)
Need a refresher on what all this lingo actually means? Read our 
essential social media definitions
!
I cannot highlight enough how important it is to document your hashtags. Because hashtags will be different for different platforms, you WILL forget which is which. Therefore you need to document them. For example, your Instagram hashtags will be different then your LinkedIn ones. Also for each social channel hashtag strategy will vary as per content theme.
Here's an of how to document hashtags for your brand. Let's begin by supposing that you have a lifestyle brand. You will divide your content into themes and then research hashtags accordingly.
​​​​​​​​​​​​​​
As a rule of thumb, here's a table for how many hashtags you should use for each platform.
Instagram 
According to the Digital Marketing Institute, less is more. Aim for 3-5 well-placed 
hashtags
.
LinkedIn 
Sprout Social
 outlines that you can use up to 30 however make sure they are relevant to your content, not generic like #beautiful or #fashion
Pro tip: To keep your caption clean you can add your hashtags in the comment section.
Facebook  
Use 5-7 
hashtags
 for LinkedIn as it operates differently from other platforms.
Twitter 
Fun Fact: Hashtags started on Twitter. Two hashtags per tweet is the right number for it, according to the 
Digital Marketing Institute
.